Send us a message
Most questions can be answered quickly by using our FAQ page.
If you are looking for an update on the arrival of a pre-order item please check your email inbox as we frequently send updates via email. Please also check your spam mailbox folder as some mailbox providers send our mailings to spam/junk folders by default.
If you still require assistance please complete the below contact form and one of our service representatives will be in contact with you.
All messages are answered within 1 working day.
If you are currently waiting to hear back from us please check your spam/junk mailbox folder as we are finding a lot of customers are failing to check before contacting us again. This is especially important for gmail and yahoo email users. 
Company Information

Web: https://www.nendoworld.com
Email: support@nendoworld.com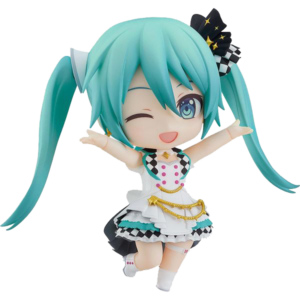 Monday – 9am – 5pm GMT
Tuesday – 9am – 5pm GMT
Wednesday – 9am – 5pm GMT
Thursday – 9am – 5pm GMT
Friday – 9am – 5pm GMT
Closed on UK bank holidays.